Premium version
Valid for both Android and iOS
Scan without connection in 3 production cycles
Special offer includes one-month free trial
Researcher version
54,99/549,99
€
month / year
Valid for both Android and iOS
Scan without connection in 3 production cycles
Save your scanned reports
Manage different farms
Special offer includes one-month free trial
Mirjam Lechner
Pig specialist / Germany
"As a consultant specialized in pork, with expertise in thermographic cameras to detect animals with temperature alterations, it's great to welcome this new technological resource as well as the affordable device it's been designed for, specifically for caregivers and vets."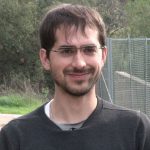 Pere Noguera
farmer / Spain
"It is very important to be able to detect pigs that begin to show signs of illness because the sooner you take action the more efficient the treatment becomes and the risk of contagion reduces."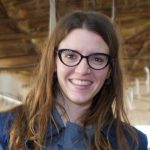 Paula Sánchez
veterinarian / Spain
"It is of vital importance not to vaccinate animals that might be ill already. Detecting illness on time can reduce vaccination failure rates and we can avoid the aggravation of early stage of a disease."
Be your pigs' biggest fan
Start your 30-days free trial
Get it NOW