Degree2act is a transversal project, which has been developed by a group of people from different backgrounds. Our team includes veterinarians, mathematicians, physicists, statisticians, programmers, designers and marketing professionals.
It focuses on early and easy
detection of temperature
alterations in pigs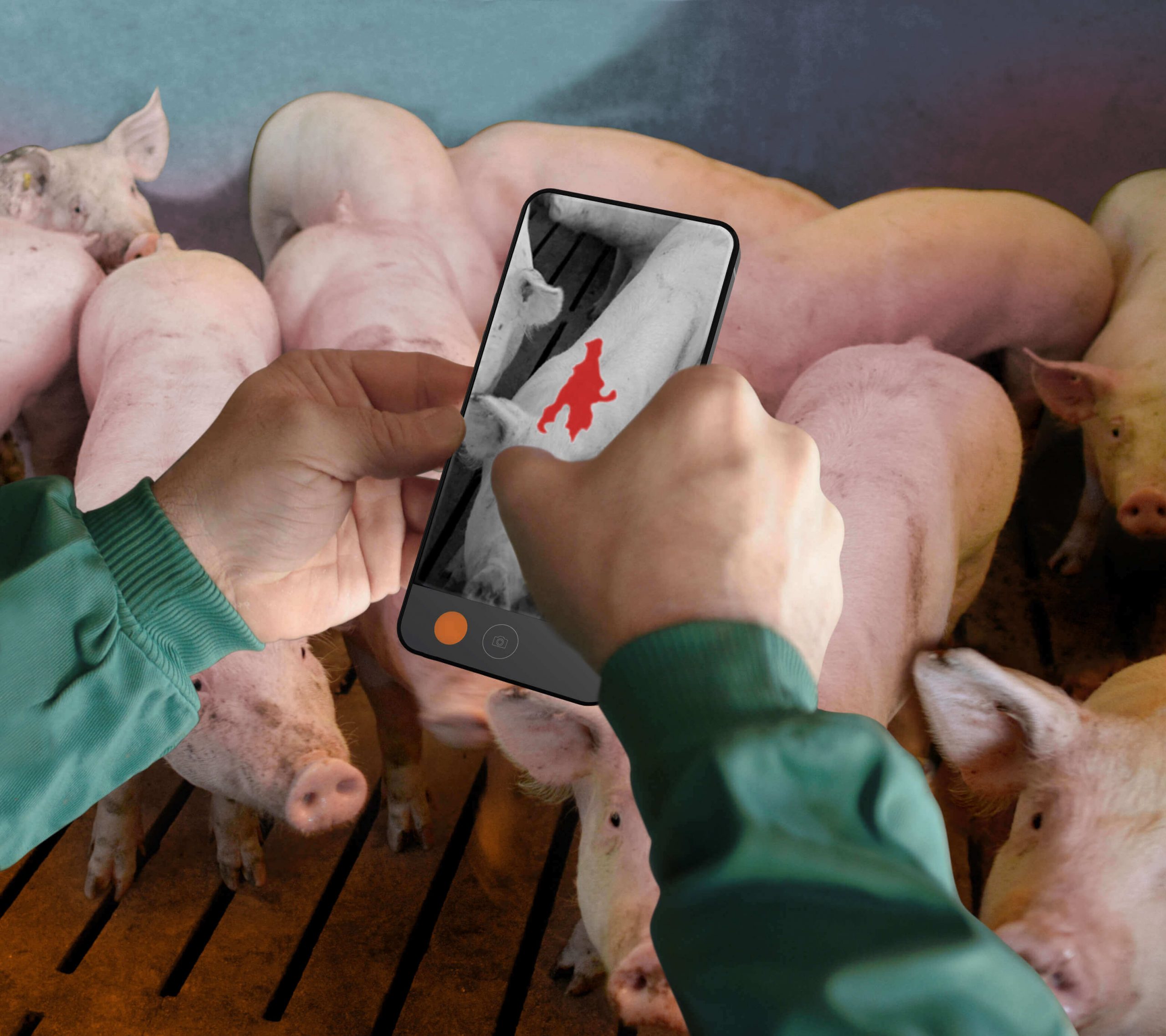 Most noteworthy, Degree2act uses the only non-invasive and
non-destructive technology currently available: infrared technology. It is affordable.
With a smartphone and Flir One Gen 3 camera, using Degree2act software, you will be able to detect pigs that require special attention.
Therefore it will be easier for you to decide on individual care for each pig and thus, to act.
We wanted Degree2act to be

Unbiased, available to every professional in the world.

We are independent, open-minded, impartial, self-sufficient, and we are not associated with any producer or larger company.




This past year we worked hard to bring you this new tool for your everyday work.

It means that we can work for everyone's benefit.





We are conscious.

Main reason why we did it: our health.

Our health, especially in terms of antibiotics resistance, is linked directly to the usage of the same antibiotics in animals. During the past years, we've seen an increase in resistance, this is why our production systems need to start reducing antibiotics use in animals.


Degree2act project is for those

who
work to feed all of us
We will always need medicine. Especially effective medicine to treat animals and humans.
This is why we came up with Degree2act, a special tool for veterinarians and producers. 
Degree2act project is for those who work to feed all of us.
Degree2act project is for all of those who love animals and love meat.
To all of us, what matters most is our health and health of our loved ones.
Let's take care of each other.
Our Commitment
The story of our work